Shopping Cart
Your Cart is Empty
There was an error with PayPal
Click here to try again
Thank you for your business!
You should be receiving an order confirmation from Paypal shortly.
Exit Shopping Cart
We stock and Recommend Brinsea Incubators and Brooders!
The latest innovative products from the Incubation Specialists
We are proud to stock the Brinsea range of quality incubators and equipment. There is a incubator to suit everyone, and offer three levels in each model of incubator: Eco, Advance and EX.
Take a look at our "Information Hub" page for videos on all the Brinsea Products including "which Brinsea Incubator is right for me?"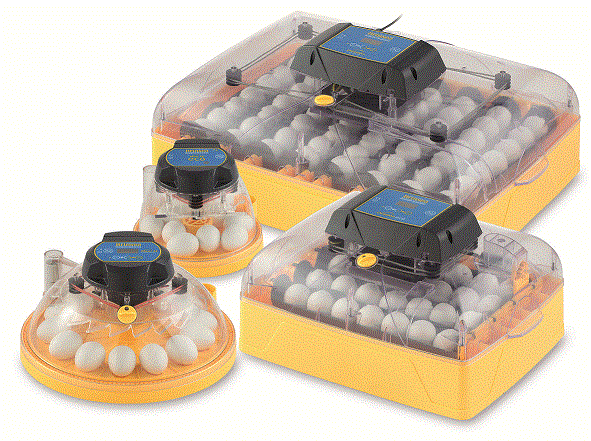 Brinsea have been focusing on egg incubator design continuously since 1976, resulting in egg incubators, chick brooders and incubation accessories offering you unparalleled practicality, reliability, superior hatch rates and healthy chicks.
Hatching your own eggs is fun, easy and affordable with Brinsea®!
ChickenGuard Automatic Coop Doors
The world's most innovative automated chicken coop door openers
Tried, tested and trusted by over 100,000 users worldwide. We offer three different models in our popular ChickenGuard Automatic Coop Doors!
Our mission is to protect poultry against predators, and give chicken owners peace of mind, by creating high quality, innovative products which are handcrafted in the UK, and providing unequalled customer service.
Take a closer look at our ChickenGuard range HERE
Introducing the AMAZING Chooktred Feeder - AVAILABLE NOW!
we absolutely LOVE these feeders!
Although chicken treadle feeders have been around for years they have never been perfected. They are clumsy and expensive and not waterproof.
Some are made of wood and not robust, have large moving parts which can injure your chickens. Chooktred is 100% Australian made and owned. Chooktred was developed in Victoria, Australia to overcome all these problems, but most importantly is extremely simple and comes fully assembled and ready to use. The Chooktred designed, original anti-flick grill feature minimizes the amount of wasted feed due to chickens flicking through the feed tray. For best results we recommend using pellets or crumble. Chooktred is designed for backyard chooks upwards of 1kg, which suits most backyard breeds and bantams. The NEW 2017 model now has a simple adjustment to make it work for very light birds under 1KG. This can be adjusted by you at home. Chooktreds are hand built on the Mornington Peninsula, Victoria, Australia and can be modified to suit your requirements.
Tired of the mess your bird makes?
SEEDMATE bird feeders are the answer! - AVAILABLE NOW
The SeedMate Bird Feeder eliminates mess and waste created from your feathered friends.
Large dimentions: 250mm x 200mm x 200mm
Suitable for Eclectus, Amazon, African Grey, Alexandrine, Galah, Cockatoo, etc
Small dimentions:140mm x 130mm x 130mm
Suitable for Lorikeets, Canaries, Conures, Finches, Lovebirds, Cockatiels, Indian Ringnecks, budgies, etc.
The SeedMate Bird Feeder contains your birds food, keeps the cage clean and keeps your time free to play with your bird rather than clean up after him/her!
It is made from high quality, food grade, extra thick acrylic and has been specially designed and tested to ensure your birds comfort, effective mess containment and ease of use.
Saves money on seed
Low maintenance
Affordable
Easy to clean
Easy to install and remove
Easy to fill and empty
Attaches inside or outside the cage
Built in, slip resistant perch
AND MOST OF ALL SAVES YOU TIME IN CLEANING AND WASTED FOOD!
/